Description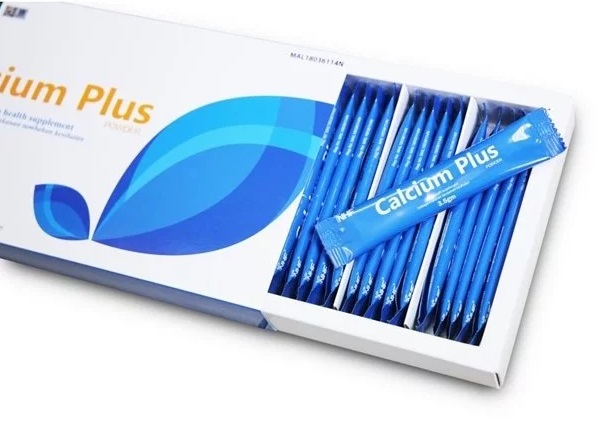 Registered Number:
MAL18036114N
Main Ingredient: 
     Calcium Powder      1500mg (Providing 600mg Calcium)

     

Vitamin D3                400IU

     

Vitamin K2                 10mcg

     

Magnesium Oxide    175.5mg (Providing 100mg Magnesium)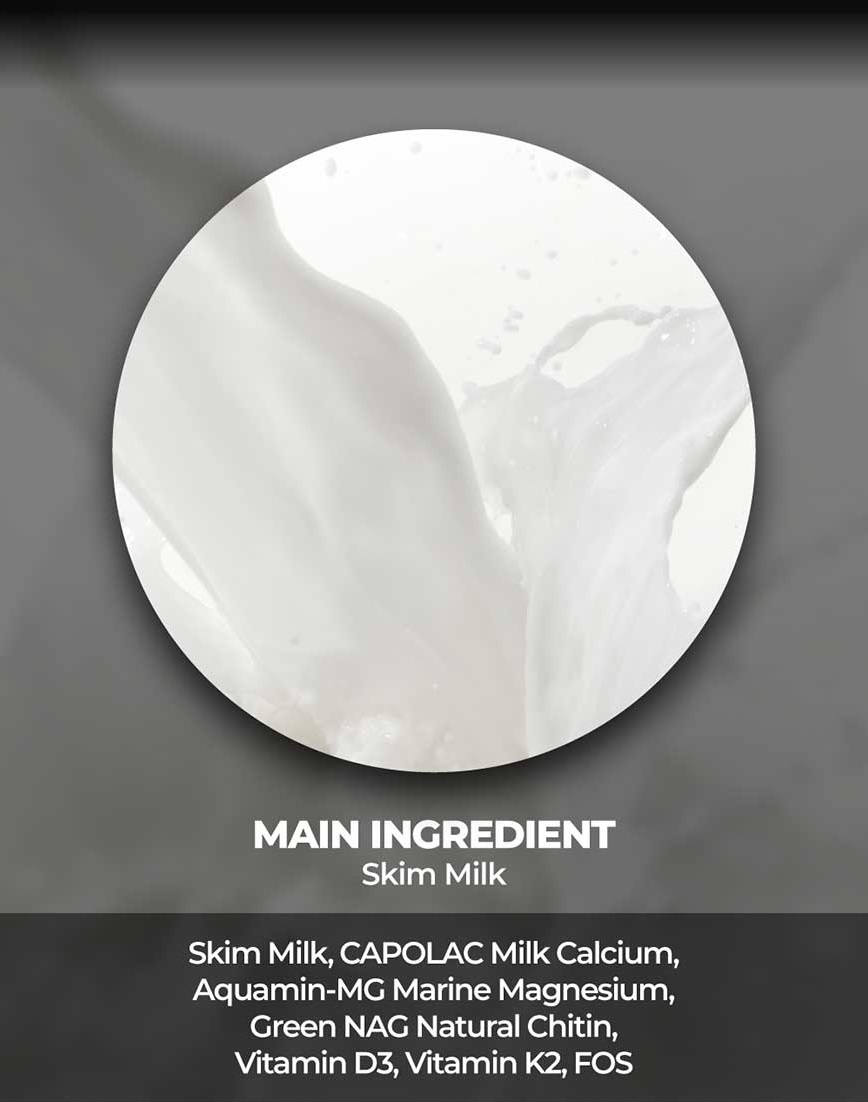 Indication:
1.  As a health supplement.
2.  Helps in normal development and maintenance of bones and teeth. 
3.  Helps the body utilize calcium and phosphorus.
4.  Suitable for elderly people who are confined indoors.
5.  Helps the body to metabolize carbohydrate.
6.  Additional calcium is required for pregnant and lactating women, when diet does not provide a sufficient daily intake to help in proper bone formation in developing baby.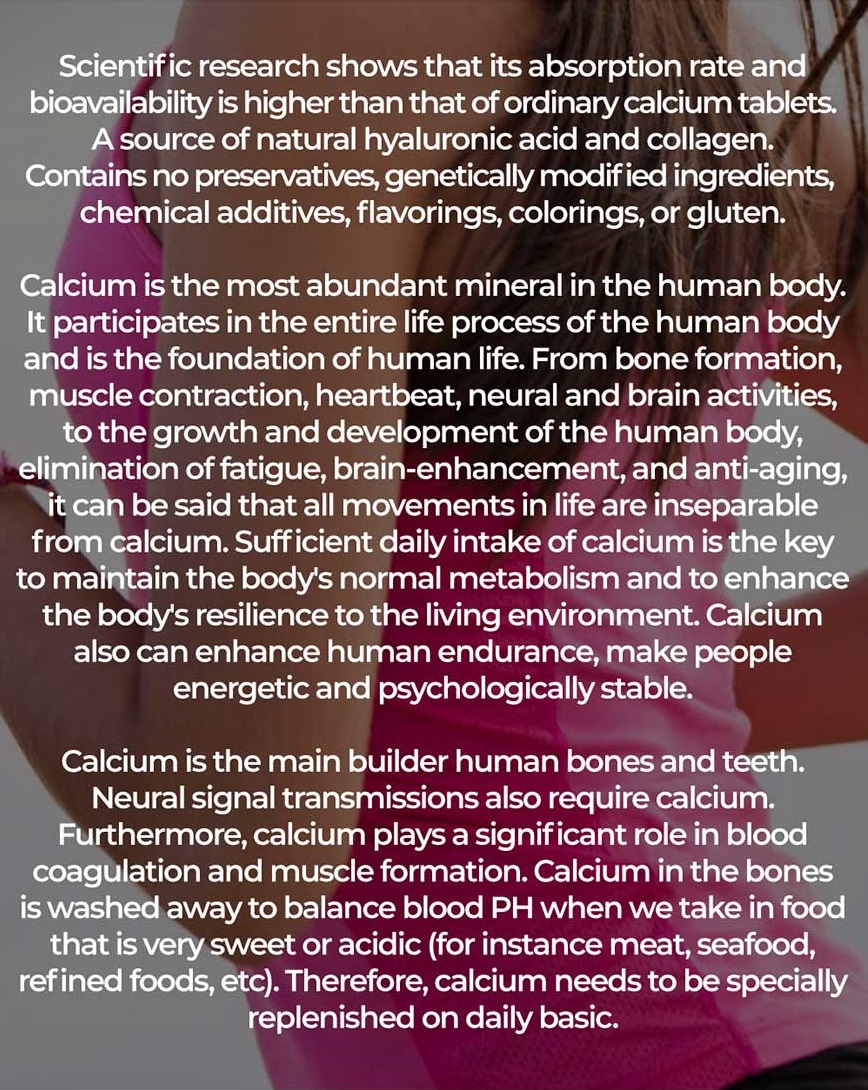 Product Features:
Approved by Drug Control Authority (DCA) of Malaysia.

Pharmaceutical grade (Health Supplement)

The best calcium formula in line with human physiology.

Milk calcium extracted from hormone-free, antibiotic-free healthy New Zealand dairy cows is structurally similar to the calcium found in teeth and bones.

Contains vitamin D3 and K2 to ensure normal absorption and prevent vascular calcification.

Lactose free, so lactose intolerant patients can take it.

Soluble in water, more easily absorbed by the gut.

High quality vitamin K2 extracted from Natto from Japan.

Suitable for vegetarian.

Low GI.

No maltodextrin, no aspartame, no magnesium stearate.

No preservatives, non-GMO, no chemical additives, no artificial flavoring, no artificial coloring, no contain gluten.

Comply with GMP, ISO and HACCP standards.